High Performance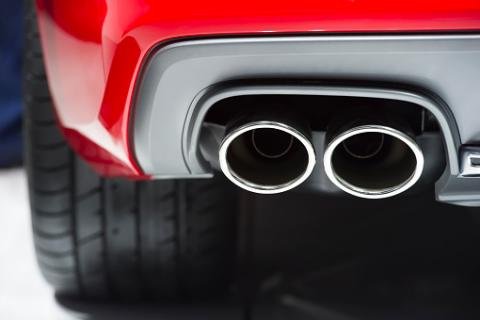 Looking to give your vehicle a boost in performance?
Chris' Service Muffler Shopis your high-performance exhaust headquarters! We can change a few components, or put together a complete system that will get the most "bang for your buck" to give your vehicle the performance you crave!
A factory exhaust system is designed to be cheap to manufacture; performance is usually not given much thought for most vehicles. This doesn't mean they are poorly designed, but it does leave a lot of room for improvement. Increased horsepower and torque, as well as better sound can be achieved with a performance exhaust system, and we can help you determine what will work best for your vehicle and your desired goals.
An engine must breathe properly for efficient operation, and many times a free-flowing exhaust system will unleash additional power because so much more air can move through your engine. When more air can move through your exhaust, more power will be produced and you'll feel the difference!
There are many different aftermarket parts available to choose from, but it takes years of experience to know what items work best together. For example, pipes that are too large on a normally aspirated vehicle will reduce back-pressure and can actually REDUCE power and torque. At Chris' Service Muffler Shop, our years of experience will help you create a performance system that will increase not only the power of your vehicle…but you'll also enjoy it so much more!
Headers, free flowing mufflers and catalytics, larger diameter pipes…each of these will help unleash the beast in your vehicle. We can change out one item, or build you a complete custom high-performance system. Tell us what you want, and we'll create exactly the exhaust system you need!
At Chris' Muffler, we're your high-performance headquarters!
At Chris' Service Muffler Shop, your complete automotive care center in Weatherford, TX we install only quality replacement parts. Give us a call and let us help keep you safely and economically on the road. We serve Weatherford and the surrounding areas.