Diesel Performance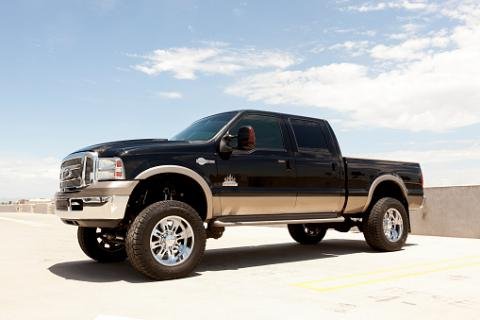 One of the best ways to increase the power of your Ford Powerstroke, GM Duramax, or Dodge Cummins diesel truck is to increase the size of the exhaust pipe diameter. Most engines that produce less than 450 horsepower respond best with 4 inch pipes, and there are many systems to choose from to replace the factory system on YOUR truck. A performance systems will increase exhaust flow by eliminating the restrictive stock muffler (and/or resonator), using smoother bends in all exhaust pipe corners, and increasing pipe diameter. This better flowing system has the advantage of reduced EGT (exhaust gas temperature), increased fuel mileage, a tough, throaty sound, and of course, increased horsepower and torque.
Trucks today come in various configurations, making the process of selecting the proper system confusing and even costly if the wrong system is shipped. WE at Chris' Service Muffler Shop have the many years of experience to help you not only get the right system, but to install it with care and quality.
There are a variety of systems available for your truck that can be bolted on. Some custom systems for older vehicles even include optional items like a turbocharger (either as an add-on, or as a replacement). Come in and talk with us about your needs, as we can advise and order for you the right system for YOUR truck! Or, if you prefer, we can custom build a system for you…either way, you'll get the right system for your needs, with the quality installation you deserve!
And…while most diesels are installed in trucks, many cars today also have diesel engines of different sizes and configurations. For your diesel car, come talk to us about creating a better performing exhaust system to unleash more power, increased fuel efficiency and better performance!
At Chris' Service Muffler Shop, your complete automotive care center in Weatherford, TX we install only quality replacement parts. Give us a call and let us help keep you safely and economically on the road. We serve Weatherford and the surrounding areas.