Factory Exhaust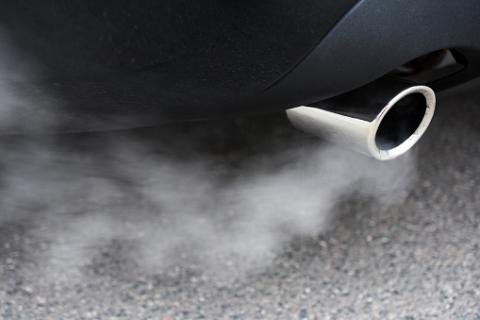 Factory exhaust systems are usually supplied on vehicles today to be inexpensive to produce in mass production. They do an adequate job to remove the exhaust gases from your engine and release them into the atmosphere. In some locations around the country, the climate is arid enough to allow the exhaust system to hold up for the life of the car. However, in most states where rain, snow or ice is encountered, a typical stock system can be plagued with rust, rot and failure at connecting junctions.
Since exhaust gases are poisonous, it is critically important to have your factory exhaust system inspected at least once each year for rust, road damage and loose or missing parts. You should also get an inspection immediately if the sound of your car or truck changes suddenly – for example, if it's suddenly louder or if your car is backfiring. Even changes in DRIVER behavior…such as being sleepy behind the wheel, or headaches each time you drive…can be an indicator of exposure to deadly carbon monoxide. GET AN INSPECTION regularly to have the peace of mind that your stock system is in proper working order.
We at Chris' Service Muffler Shop can not only repair your stock system, but we can also get the factory parts needed to keep your system functioning properly. This is typically the most cost-effective way to maintain your stock system, although in some cases we can modify or even custom build a new system for you if your existing system is beyond repair. And if you own a classic vehicle, there are stainless steel replacement parts available that will extend the life of your older car for many, many years!
Get your factory system annual inspection today, so you have some idea of how much life is left in your exhaust system. If we see any problems, we'll let you know exactly where you stand. And, when we repair your exhaust system, we'll do everything possible to see that your factory system is tight, quiet, and safe for you and your family!
At Chris' Service Muffler Shop, your complete automotive care center in Weatherford, TX we install only quality replacement parts. Give us a call and let us help keep you safely and economically on the road. We serve Weatherford and the surrounding areas.